Rock Springs Christian Academy values the wellness, safety and security of our students, families and staff.
We are blessed to have a full-time SRO and School Nurse on campus each day.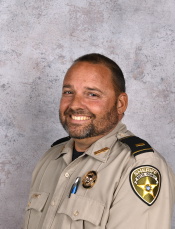 SCHOOL RESOURCE OFFICER
Our School Resource Officer, Butts County Lieutenant Oberst has 17 years of experience in Butts County and 23 years in law enforcement. He has served as an SRO since 2002 in Clayton and Butts County.
Contact:
You may contact Lt. OBerst by email at SRO@RSCA.info or by phone at (770) 712-3566.

SCHOOL NuRSE
RSCA is happy to welcome school nurse, Meagin Singley, RN to our team. She has been married to her husband, Mike, for 9 years. Together, they have two beautiful daughters, ages 3 and 5, and two dogs. Mrs. Singley has been a pediatric nurse since 2013, working in the hospital setting as well as a pediatrics practice. She and her family have been members of Rock Springs Church since 2018.
Contact:
You may contact Nurse Singley by email at msingley@rsca.info or by phone at (678) 692-0192 ext 3201.