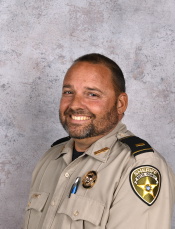 Rock Springs Christian Academy is excited to introduce our School Resource Officer, Butts County Lieutenant Oberst. Lt. Oberst has 17 years of experience in Butts County and 23 year in law enforcement. He has served as an SRO since 2002 in Clayton and Butts County. Lt. Oberst will patrol during school hours. We are excited about the addition of this safety measure for RSCA students and families. We blessed to have him as a part of our team!
Contact:
You may contact Lt. OBerst by email at
SRO@RSCA.info
or by phone at (770) 712-3566.