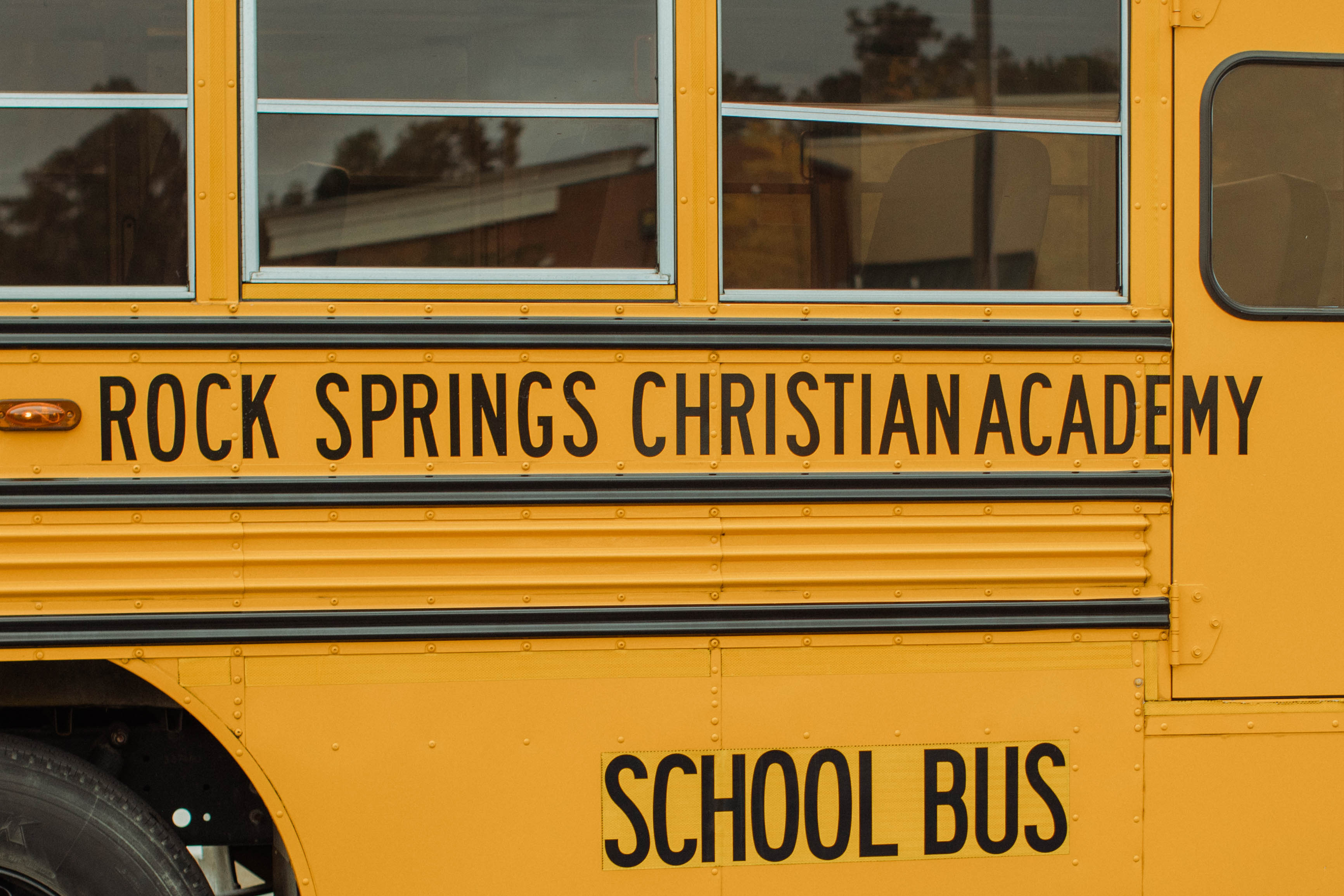 Busing is available for RSCA students 4K through 12th grade on a first-reserved/first-served basis. Seats are limited so please register quickly to reserve your child's seat.
RSCA's busing program provides morning pick-ups in Griffin, Forsyth, Locust Grove and Barnesville daily throughout the school year. We will transition to afternoon routes as the viability of the program increases.
Cost for busing is $80 per student/per month. Each additional sibling cost $45 per student/per month.
Fees must be paid in advance for each month and will be billed through your FACTS account.
Parents must complete the Bus Transportation Registration Form for each child. You will be billed through FACTS for this service.
Click here for the bus transportation registration form.
Bus Pick-Up Schedule
| | | | |
| --- | --- | --- | --- |
| City | Location | Address | Pull-Out Time |
| Griffin | Senior Center | Highway 16 | 7:00 |
| Barnesville | Ingles Parking Lot | Hwy 341 | 6:50 |
| Forsyth | DQ Parking Lot | North Lee Street | 7:15 |
| Locust Grove | Ingles Parking Lot | Bill Gardner Pkwy | 7:25 |
* At this time, we do not have a pick-up in Jackson due to lack of interest in this location*
The times given on all schedules are approximate, so please arrive 5 minutes early at your pickup point. You must have your child(ren) at the bus stop on time. We will not be able to wait for latecomers. If the schedule listed above does not allow enough time for students to arrive at school by 8:00 AM, the morning schedule will be adjusted.