Welcome: A Message from the Head of School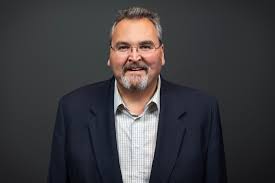 Rock Springs Christian Academy can easily be distinguished from other schools simply through its four core values that are actively being instilled within every layer of the school's functionality and the entire Rock Springs family. These values of developing a strong work ethic, displaying attributes of Christian and service-driven character, demonstrating and cultivating talents, and willingness to embrace challenge provide strength and creed to our strong culture of accountability that is designed to guide the school and graduates of Rock Springs Christian Academy toward lasting success.
As RSCA believes high-quality private Christian school education should be affordable for all families, we will always aim to further strengthen partnerships with our parents and supporters to maintain that affordability while continuously advancing educational programs and opportunities. This mission is a challenge I eagerly accept along with our governing board and parents as we all must work together to keep "The RSCA Way" a possibility for current and future generations of Rock Springs Christian Academy students and families.
The impact of graduating outstanding Christian students with strong work ethic, intellect, and talent will extend far beyond the walls of this school and into our communities, corporate influence, world missions, and ultimately our children's families. I proudly endorse this vision of sending more well-equipped and Christian RSCA graduates out to vastly improve the world they inherit.
Sincerely,
Bruce Reagan
Head of School