Y.E.S Hours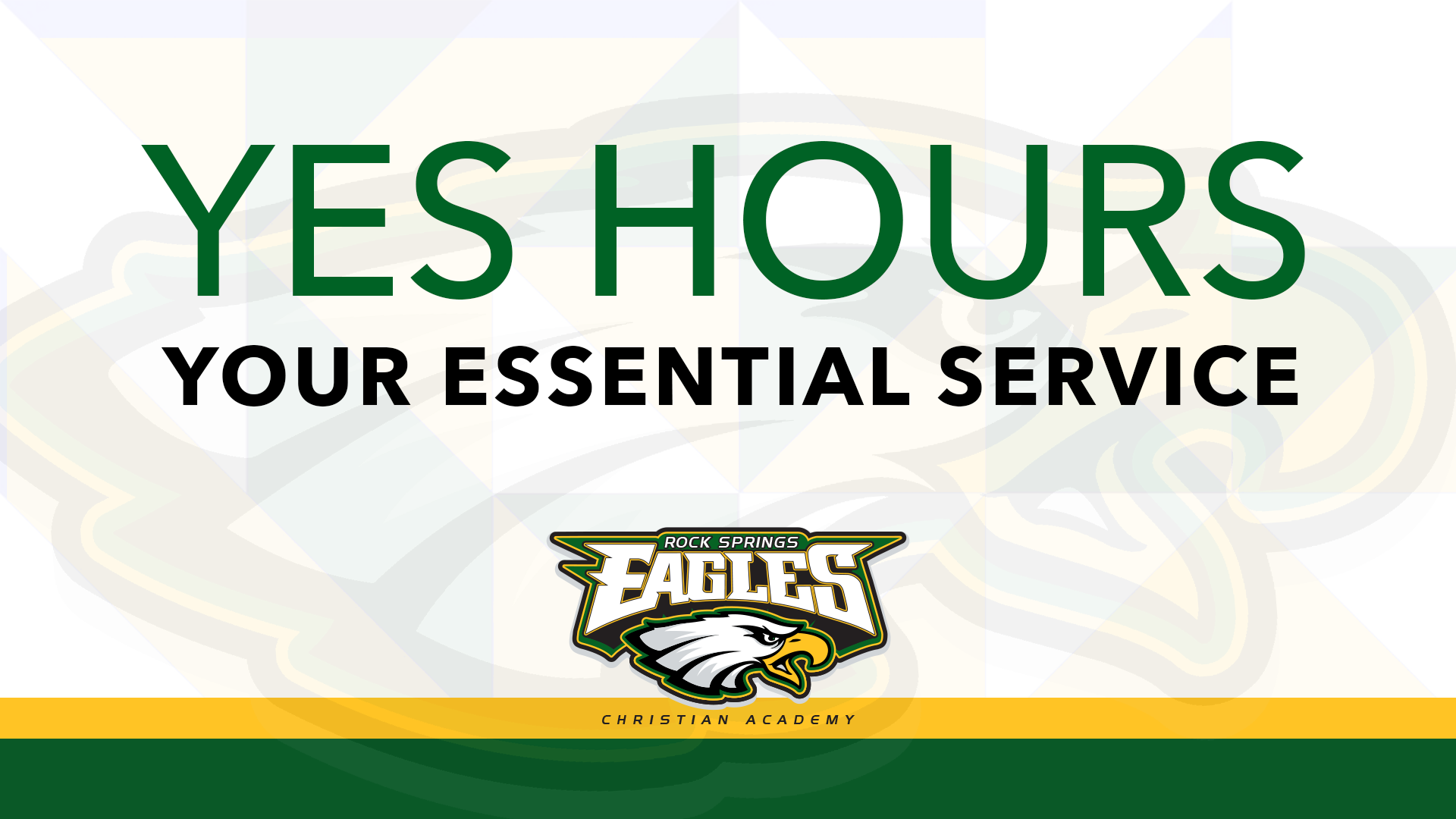 As printed in the 2023-2024 Parent-Student Handbook, each RSCA family will be required to be a part of our Y.E.S Program. The Y.E.S. Program has been adopted by the Rock Springs Christian Academy School Board to encourage parental involvement in our school. Your involvement is crucial to the success of our school. Please be assured that your participation is greatly appreciated. Without your essential service, many of our programs & special events would not be possible. Your Essential Service Program (Y.E.S) requires that each family fulfill 24 hours (12 hours for single parent families) each year of service hours to the school. Numerous opportunities exist to fulfill your hours. At least half of the hours MUST be completed at fundraiser events. Each family will be billed for incomplete hours at a rate of $20.00 an hour.
HOW TO LOG YES HOURS
All hours can ONLY be recorded if written in the Y.E.S. Program book in the Elementary office, or emailed to yes@rsca.info.

If e-mailing, you MUST INCLUDE THESE 5 THINGS in order to be recorded:
1) Parent or Guardian Name
2) Students Enrolled Names and Grades
3) Name of event/service/item
4) Number of hours worked (fundraising or service)
5) Name of individual working
Please note that hours will be easily attainable throughout the school year. Some opportunities will be presented in our monthly P.T.F. meetings as well as on the P.T.F. Facebook page. Also, many teachers will need help within the classroom throughout the year. If you would like to volunteer within the classroom, you will need a background check which can be obtained at the Sheriff's Office in the county in which you live.
If you have any questions, please call Ashley Zbinden at 678-692-0602 ex. 3101 or e-mail yes@rsca.info.