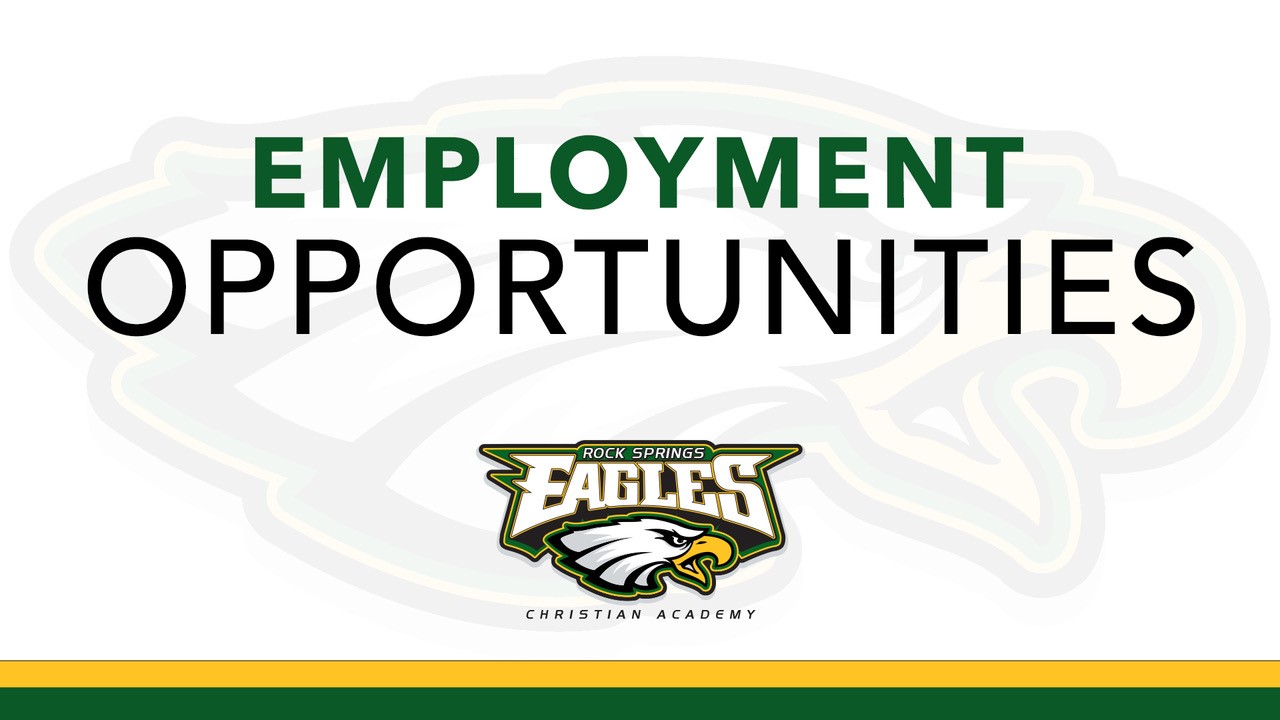 RSCA faculty and staff enjoy an exceptional work-place environment made up of supportive school leadership, teachers, administrators, coaches, specialty instructors, parent volunteers, and caring and eager students.
Thinking about joining our family?
Current openings at Rock Springs Christian Academy will be posted on this page in addition to other applicable recruitment channels. Interested candidates are asked to monitor this site for openings.
CURRENT OPENINGS FOR THE 2022-2023 SCHOOL YEAR
After School Teachers
Part Time | 2:30PM-5:30PM | Camps can be worked in addition to these hours if desired
Send resume and application to Mlong@rsca.info
Schoolwide Substitutes
$100/Day
Send resume and application to Mclark@rsca.info
RSCA Employment Application (click here)
Rock Springs Christian Academy is an Equal Opportunity Provider and Employer. All applicants must have criminal background check and fingerprinting done at applicant's expense. The school will provide this information.
Learning Center Employment Opportunities
Classroom Assistant
Full Time/Part Time
$11/Hour
8:30-5:30PM
Lead Teacher
Full Time/Part Time
After School Dance/ Gymnastics Teacher
After School Karate Teacher Send resume and application to Mlong@rsca.info